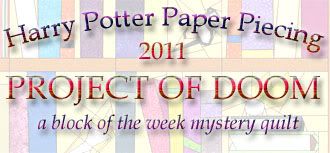 Week 17! To keep you inspired, there will be a drawing after the PoD that will ONLY be for PoD finishers! More details on that coming soon.
For those of you just joining us, you need 3 yards of background fabric for The Project of Doom. The rest of the blocks are made with a variety of fabrics. After week 30, you will need approximately 1 yard of sashing fabric, though you may want 1.5 for good measure!
Reminder: If you DO NOT want to see the block before you make the pattern in order to keep it a mystery, please do not click on the cut! If you leave a comment, you will be taken behind the cut and will see the block...just FYI!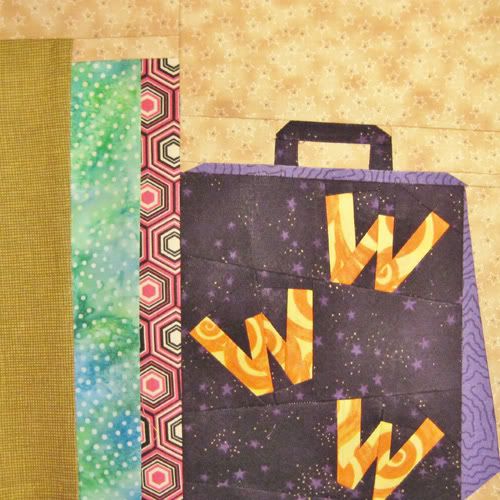 Yes, well, how could we not, really?
Just a note about this pattern: I found a couple of small errors while I was piecing this, which are corrected on the pattern, so your block won't exactly match mine in piecing, though it will in shape.
List of books from Harry Potter
Previous Patterns:
Links go straight to posts including block samples. If you do not wish to see photos of the blocks, click this link for previous posts.


Happy sewing everyone! See you next week!

Classic Film, a pattern from the Sewhooked Shop